MY SERVICES
FIRPTA
Selling your U.S. property? I CAN HELP
FIRPTA is Foreign Investment Real Property Tax Act. The law states that the buyer must withhold and remit to the IRS 15% of the sale price by the 20th day following the date of closing unless certain information is sent to the IRS prior to closing. This is the form 8288-B, application for a withholding certificate. If this is done, the 15% can be held in escrow until the IRS issues the withholding certificate which will eliminate or reduce any required withholding.
I have been involved with the world of FIRPTA for over 15 years, and I partner with many title companies, doing their FIRPTA's.
Contact me to see if I work with your title company.
Tax Preparation
Renting your U.S. property? I CAN HELP
If you are receiving rental income, you must file a Form 1040NR to report your income, less your expenses to the IRS. Short term rental? You will need to file a Tangible Personal Property Tax Return. This is a tax that the county levies on business equipment and the furnishings in your short term rental is your business equipment.
US Taxpayer ID Number (ITIN)
Need an ITIN? I CAN HELP
Who needs an ITIN? Any person who has a requirement to file taxes or a requirement to furnish a federal tax ID number and does not qualify for a SSN.
With my knowledge and experience, I assure that every client receives the attention they deserve.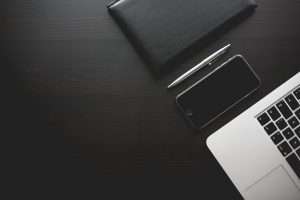 My Mission
My mission is to help clients understand the IRS tax laws and to maintain a high level of excellence and professionalism.
With my knowledge and experience, I assure that every client receives the attention they deserve.
We recently sold two properties, one in Florida and one in South Carolina. Being Canadian we knew there would be a hold back of funds which we would have to apply to the IRS to obtain. We were dreading dealing with the IRS as our friends have had that experience which they found very frustrating and it took over a year to obtain their refund. Our real estate agent recommended using Nancy's services and what a difference. She handled all of the interaction with the IRS. All we had to do was sign a few forms and mail them to Nancy. We were expecting to wait a minimum of 3 months following the property closings to obtain our refunds and to our surprise the refunds arrived in less than 6 weeks. Nancy is very professional and efficient. She made this whole process extremely easy and we highly recommend using her services.
I just wanted to say again how grateful I am to you for your help with my FIRPTA rebate after all the problems and frustrations I had with the other company. The cheque from the IRS came in the mail yesterday and I was never so happy to see a piece of paper. Thank you, thank you, and thank you! You've made a girl in Canada very happy!
Nancy is very knowledgeable with regard to FIRPTA and always answers my questions quickly. Nancy ensures that my closings are not delayed and that she has all the information required in advance of my closing dates. Nancy is always very professional. I appreciate her hard work on my files.
Thank you for handling our FIRPTA. We especially appreiated the reassurance knowing that this was being handled by a true professional. We would highly recommend you.
Thanks for your awesome work and again very professional dealings. Hope to work with you ongoing.
We wish to thank you very much for all you have done for us. You were very professional, courteous, efficient, and tolerant of our questions.We will not hesitate to contact you for any further dealings we may have in the future. Once again thank you very much.